Attorney Colin Artinger is the founder of Artinger Law, LLC and has distinguished himself as one of the St. Louis market's premier contract drafting attorneys focusing his practice on uncontested divorce, QDROs, QILDROs, and other retirement account division orders. Colin values that his work allows him to make a direct, positive impact on the lives of people who have experienced stressful or exciting events, such as navigating a divorce or starting a business. He has genuine compassion for helping clients who need the services Artinger Law can offer.
Prior to law school, Colin graduated from Saint Louis University in 2013 with dual degrees in legal studies and business administration. Between undergrad and law school he worked as a project manager for a large-scale commercial redevelopment project.​
Colin graduated from Saint Louis University School of Law in 2017 with cum laude honors and a specialization in Business and Transactional Law. He is licensed to handle legal work in both Missouri and Illinois. While in law school, he interned with the St. Clair County State's Attorneys office, where he assisted in the felony and special prosecution divisions. He later clerked for Kurowski Shultz, an O'Fallon, Illinois-based asbestos defense firm.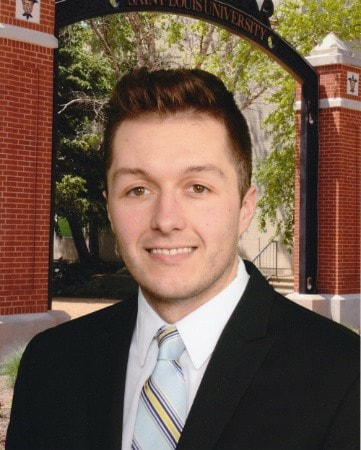 During his 3rd year of law school, he interned at Monsanto where he worked on contract and immigration issues.
Before founding Artinger Law, Colin worked for DTI Global, LLC, a nationwide, legal process outsourcing company where he assisted with pre-trial discovery.
Colin presents at CLE classes for attorneys, advising divorce practitioners on the proper construction of settlement agreements in order to limit liability and prepare for a smooth division of marital retirement accounts by use of QDROs, QILDROs, and other Retirement Account Division Orders. In addition to serving as Artinger Law's Managing Partner, Colin is also General Counsel and Manager of Contracts for HomeWAV, LLC, a nation-wide telecommunications company which provides video visitation solutions and hardware to detention facilities.
Saint Louis University, 2014-2017, JD
Saint Louis University, 2009-2013, BA
Guardiam ad Litem, Illinois
Missouri, September 2017
Illinois, March 2018